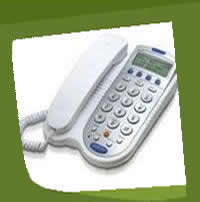 Disclaimer:
The contents on the web site are provided "as is" , are investigational, and are for commercial use only.
Syscare Infotech disclaims all express or implied representation, warranties, guaranties, and conditions, including but not limited to any implied warranties or conditions of merchantability, fitness for a particular purpose, title and non-infringement, except to the extent that such disclaimers are held to be legally invalid.
COPYRIGHT NOTICE
The entire contents of the Site are protected by international copyright and trademark laws. The owner of the copyrights and trademarks are Syscare.co.in, its affiliates or other third party licensors. YOU MAY NOT MODIFY, COPY, REPRODUCE, REPUBLISH, UPLOAD, POST, TRANSMIT, OR DISTRIBUTE, IN ANY MANNER, THE MATERIAL ON THE SITE, INCLUDING TEXT, GRAPHICS, CODE AND/OR SOFTWARE. You may print and download portions of material from the different areas of the Site solely for your own non-commercial use provided that you agree not to change or delete any copyright or proprietary notices from the materials. You agree to grant to Syscare.co.in a non-exclusive, royalty-free, worldwide, perpetual license, with the right to sub-license, to reproduce, distribute, transmit, create derivative works of, publicly display and publicly perform any materials and other information (including, without limitation, ideas contained therein for new or improved products and services) you submit to any public areas of the Site (such as bulletin boards, forums and newsgroups) or by e-mail to Syscare.co.in by all means and in any media now known or hereafter developed. You also grant to Syscare.co.in the right to use your name in connection with the submitted materials and other information as well as in connection with all advertising, marketing and promotional material related thereto. You agree that you shall have no recourse against Syscare.co.in for any alleged or actual infringement or misappropriation of any proprietary right in your communications to Syscare.co.in.
CONDITIONS OF ACCESS
Syscare Infotech does not make any representation, warranty or endorsement of any of the products, services or information provided in this website. All products and services sold shall be subject to our Terms and Conditions of Sale.
Syscare.co.in makes no representations whatsoever about any other web site which you may access through this one or which may link to this Site. When you access a non-Syscare.co.in web site, please understand that it is independent from Syscare.co.in, and that Syscare.co.in has no control over the content on that web site. In addition, a link to a Syscare.co.in web site does not mean that Syscare.co.in endorses or accepts any responsibility for the content, or the use, of such web site.